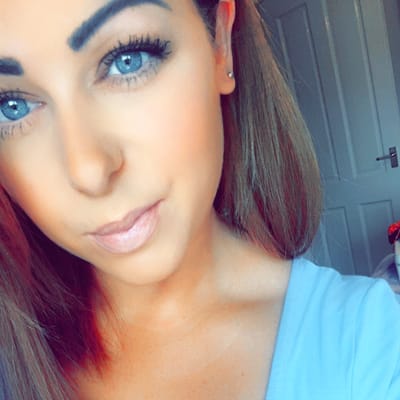 Owner & Nail Technician
"A goal should scare you a little but excite you a lot"
I started training in August 2013 in Manicure, Gel Sculpting, Gel Extension and Nail Art. Working full-time as a bank cashier I did nails as a 'hobby' working mobile and from my own home. In 2014 I began renting a space in a local beauty salon working evenings and weekends whilst keeping my full time job. A year passed and my client base was building up and my confidence was growing. I moved into a busy hair salon in 2015, I gave birth to my first child in the June and reduced my hours to part-time but continued to work evenings and weekends with my nails. My time was precious and of course with a new born I wanted to spend all my time with them but I continued to grow my nail business. September 2017 saw the birth of my second child and by this time my business was super steady. My business grew on word of mouth and clients visiting the hair salon. However a huge part was built on the social media platforms. As I planned my time carefully around my two young children, my day job and my own business I went on to train in Liquid and Powder Enhancements in Sept/Oct 2018. Thing's started to go crazy and before long I was losing time with my precious children, working my part time job and using every night in the week and weekends to build my business. Something had to give....
December 2018 I made the decision to quit my 'secure' part time job and go full time with my nail business. My husband was anxious, however he trusted me and I was confident I had done the right thing. This was my time to do something for me. In February 2019 I made the massive decision to open my own premises under the same name 'Nails 2 Love'. We put the work in as a family with some help of a few close friends and made it somewhere special for my loyal clients, a place to relax and enjoy. A place of luxury, something a bit different from the rest. I could not be happier. I still have goals and ambitions in life but this has certainly been one of the best so far.
Lots of love
Rosie xx